A personal recorded critique of your resume about what does and doesn't work in your resume with specific recommendations for content, design, positioning and strategy.
Ever wish you could know exactly what a career recruiter thinks of your resume? Here's your chance.
I will evaluate and critique your resume with the checklist of a hiring manager, the eye of a designer, the insight of a marketer, and the know-how of an editor and document expert.
I'll record my critique and ideas for you, from first impressions to the tiny details, and I won't hold back.
I'll tell you what you're doing right, and where you may be going wrong. I'll tell you how your resume stacks up against your competitors' resumes, whether you're entry level or a senior executive.
And best of all, I'll give you specific suggestions for changes that will make it do a better job for you. All in my words direct to you.
Your Recorded Resume Critique will last up to ten minutes, and when it's ready, you'll be sent the link to the recording so you can listen or download it. I can usually turn your Recorded Resume Critique around in two business days (sometimes sooner).
Then you'll have expert guidance in making your resume rock on your own. And if you like how I think and agree with my ideas but don't want to do the work yourself, the cost of your Recorded Resume Critique will be applied to your resume service.
Can be credited to a Brand New Resume within 30 days.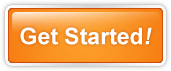 A fresh start creating a new modern resume for you from scratch, written and designed with a laser focus on getting you the interviews you want.
Here's the cold, hard truth: a great resume will make or break your job search.
And how your job search turns out determines how your future turns out. Right? So do the math. It doesn't take much to figure out that a great resume is a smart investment and a good career move because it will help you get a better job faster.
Your best choice to go out with the old and in with the new if :
your resume is four pages or longer and bogged down in detail

you haven't made a significant makeover in its style for a few years and it's showing its age

you absolutely need to stand out in a competitive job market where you don't have the personal contacts to bypass recruiters

you are an executive or professional making an important career change and positioning yourself the way you want to be seen
How The Resume Polish Works
Click Get Started and fill out the form. I'll respond to you by email within one business day (not including weekends).
I'll send you a more detailed form with some questions about you, your personal style, your personality and the jobs you want to go after, along with instructions on where to email your resume.
I'll include a PayPal link, and when payment is complete and I get your form back, we'll schedule a telephone interview so I can get a better idea of what you need your resume to target and to clarify any questions and information on your old resume.
Then I'll go to work, reformatting the design, and editing, re-ordering and polishing up the content to make your resume look and sound like a winner.
Within two business days of our phone call, I'll email a polished resume that looks clean and clear, is more tightly written, and that presents your background in a more powerful way, so it will stand out among your competition. I'll also send you a text version with formatting changed to work best for job boards and online and corporate system postings.
If there is anything you don't like, or you find any errors or typos, just let me know and I'll make it right.
Please Note: Sometimes a resume is beyond repair or polishing. If your current resume is very long, is densely packed with information that is not easy to edit, or is extremely technical, I might need to either charge you more for the extra time, or recommend that you consider a complete Resume Rewrite. If that's the case, I'll email you and let you know what I'd suggest.
Seven-Day Upgrade Offer: If you started with the Resume Review, upgrade to The Resume Polish within seven days and get a $75 credit.